Landlords:
Listing your properties on this website is just one of the many benefits of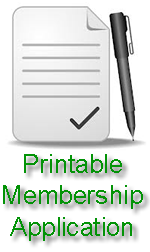 membership in the Central Wisconsin Apartment Association.
Join Today!
WHY SHOULD YOU BE A CWAA MEMBER?
To list your properties on the largest rental housing websites in Central Wisconsin
There is no better place to learn than from others in the same business.
To keep abreast of what's happening in the rental housing industry in the Stevens Point area, the state & nation.
To support efforts to suppress legislation that can adversely affect your current investments or future developments.
To support efforts to enact legislation that benefits your business.
To improve your management and marketing skills.
Opportunities to exchange and network with other owners, investors and property managers.
So you can learn of ways to cut costs and save money.
Because nowhere else can you get all this information and still have fun with a great group of people!

The Central Wisconsin Apartment Association was formed by a group of apartment owners who were concerned about the professional management of apartments. Through hard work the association has evolved into a powerful voice in local and state legislative issues facing the industry. The association needs your help through membership and participation to continue shaping legislation and regulations that affect our business.

As a member of the Central Wisconsin Apartment Association you help sponsor and receive the following:


All your Central Wisconsin properties listed on RentCentralWisconsin.com and/or OffCampusHousing.info
Eviction Procedures
Building Permit list for Rentals
Access to Tenant Screening Services & Legal Forms
Local meetings with programs to help you with your business
Educational seminars
National Apartment Association Membership
Participation in State Coalition of Associations for a united lobbying effort
Representation in local, state, and national legislation
Legislative analysis & updates affecting the industry
Local membership directory


What are you waiting for? Join today!